thanks!!!
Thanks to all who joined us for our 35th reunion.
And thanks to Marianne DelPo Kulow and Chris Davis (reunion co-chairs) and reunion committee members who helped to organize the reunion.
Photos from reunion.
Photos shared by Classmates, here. These were uploaded by Classmates during reunion.
Photobooth photos, here. These are from Saturday evening photobooth. Very fun/funny!
View the Class Survey results on Facebook. Join the HR 1983 group (open to class of '83 classmates, only). Click here.

Keys/Tips.
If you forgot to drop off housing keys or neglected to leave a tip for students who helped make our reunion possible, please mail them, with a note stating you were a 35th reunion attendee, what house/dorm/room you were in and send them to:
Harvard Alumni Association, 124 Mt. Auburn St., Cambridge, MA 02138. Attn: Andrew Vincent

Freshman Dorm & House Winners.
The Freshman dorm with greatest attendance at reunion was Stoughton Hall (37.7% in attendance)
The upper class house winner: Winthrop House (37.9% attended reunion)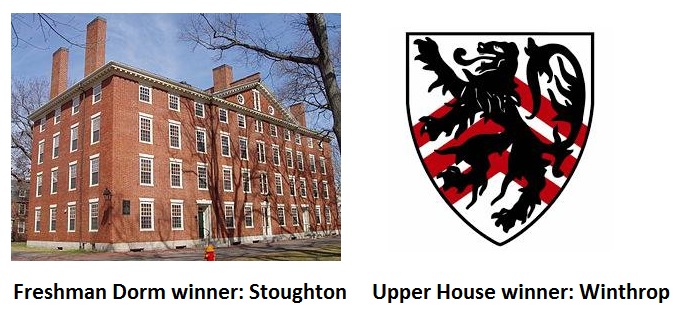 Post-Reunion Events
Contact us if you'd like us to post information about your Post-Reunion Event. We also encourage you to post on the Class Facebook page: HR 1983
The Class of 1978 has invited us to join their Mt Harvard hike in Colorado. More information, here